August 24, 2009 — NECN/ABC: New York City reports:
A makeshift memorial to the victims of the September 11th attacks is back at ground zero. The massive steel column was delivered before dawn to the site of the World Trade Center towers. The beam was the final standing steel column removed the site, and has spent the last seven years stored in a hangar at JFK Airport. It will now become part of the planned national September 11th memorial and museum.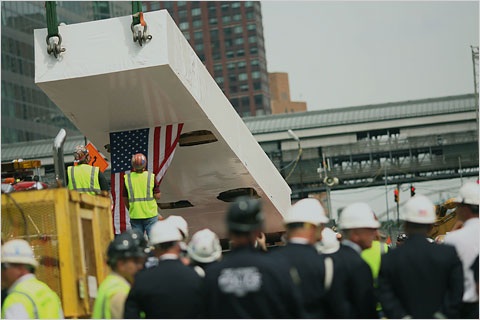 NY1, NPR, the AP, and the New York Times have additional reports.