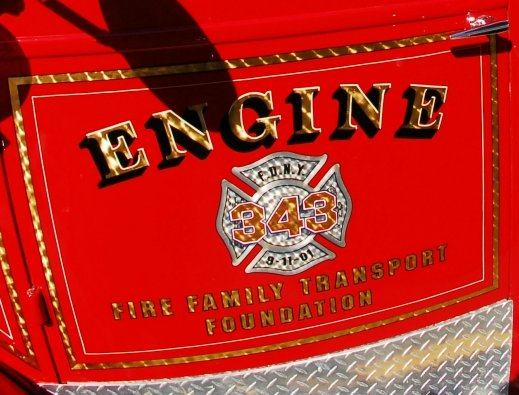 At 7:00 a.m. this morning, the Fire Family Transport Foundation launched more than a 1,000 motorcycles from Floyd Bennett Field on Long Island to escort a cross from the fallen World Trade Center to the Shanksville Volunteer Fire Company. Engine 343 will lead the 311-mile fund raiser for the foundation that provides medical transport to firefighters, family members, and wounded warriors.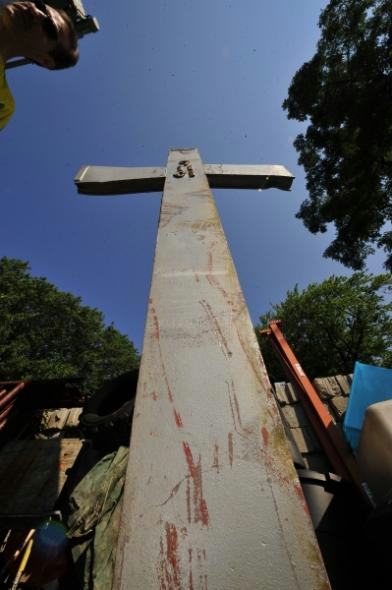 New Jersey's Star-Ledger reports:
A flag-draped, cross-shaped piece of structural steel from the North Tower of the World Trade Center will be carted across New Jersey on Saturday on its way to a new memorial in Shanksville, Pa.

The cross will be carried on a flatbed truck and escorted by hundreds of motorcycles as it travels across the state from the Outerbridge Crossing to Route 440 south to Route 287 north to Route 78 west and on across Pennsylvania to a firehouse near the spot where United Airlines flight 93 crashed on Sept. 11, 2001.

Many New Jersey fire departments plan to have members standing on overpasses above the highways to salute the cross as it passes by.

"It's going to be huge going through New Jersey," said Eugene Stolowski, a New York City firefighter who serves as operations manager for the Fire Family Transport Foundation.

The foundation is a non-profit that provides transportation to families of injured or deceased members of the Fire Department of New York. Its founder, retired firefighter Pat Concannon, runs an excavating business that was involved in the World Trade Center rescue effort, Stolowski said. He pulled the cross-shaped section of steel from the debris.

The memorial, which is not part of the official Flight 93 memorial being built by the federal government, will be erected on the grounds of the Shanksville Fire Co., Stolowski said. The steel cross will be set on top of a concrete base built in the shape of the Pentagon, he said.
Update: World Trade Center Steel From NYC Arrives In Shanksville
——
Note — Originally posted on August 23, 2008