MSNBC's Keith Olbermann was upset that they played video at the Republican convention that included the 9/11 attacks. Talk-radio host Mark Levin has a different opinion:

This is the video that Keith Olbermann does not think we should see:
Me.
A friend of a friend took two photographs at 8:49 a.m., September 11, 2001, from about halfway up inisde the South Tower, 14 minutes before Islamic terrorists slammed United Airlines Flight 175 into it. Those photos are hard to look at. They show smoke pouring out of a gaping hole in the North Tower above, from where American Airlines Flight 11 was crashed into it, debris flying, and God knows what else raining down to the courtyard below.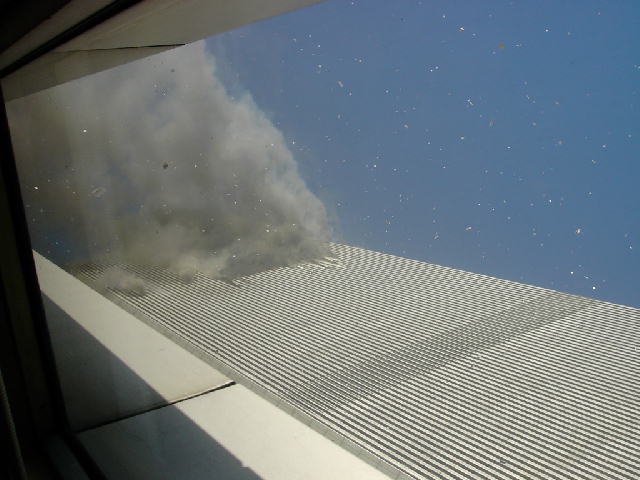 I know that 48 minutes later, a friend will be in his Pentagon office when American Airlines Flight 77 passes through it. I know that 70 minutes later, my wife's brother will be fighting fire on the 78th floor of the South Tower when it collapses. I know that 74 minutes later a friend will be harvesting corn just north of Shanksville, see United Airlines Flight 93 come bobbing and weaving over the rise to his northwest, roll over, and watch in horror as it noses into the ground carrying 40 angels. I know that 99 minutes later a friend will pull up between Tower 5 and Tower 7 just as the North Tower crashes down. Thick dust will enclose him and he will crawl out from within a crushed fire truck. As the air clears, he will stand among twisted steel and wonder if the world just ended.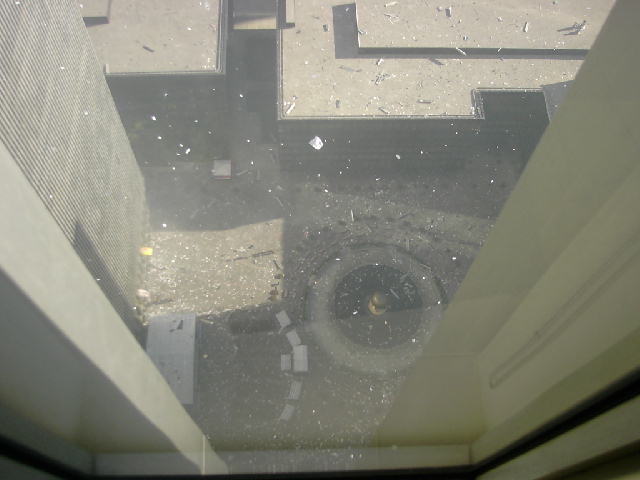 The images of 9/11 also remind me that my family and the families of the fallen did not face the days ahead alone. Our nation was attacked; millions who had never before known even one of them mourned our dead.
My friend Mark Levin said it well, "We need to see more of it, not less of it, not because we like it but because we hate it." I would add that a hundred years from now, Americans should look at those images and cry out, "I remember."
——
Editor — To view individual tributes to those killed, please visit Legacy.com.